What is the Japan Voyage Navigator?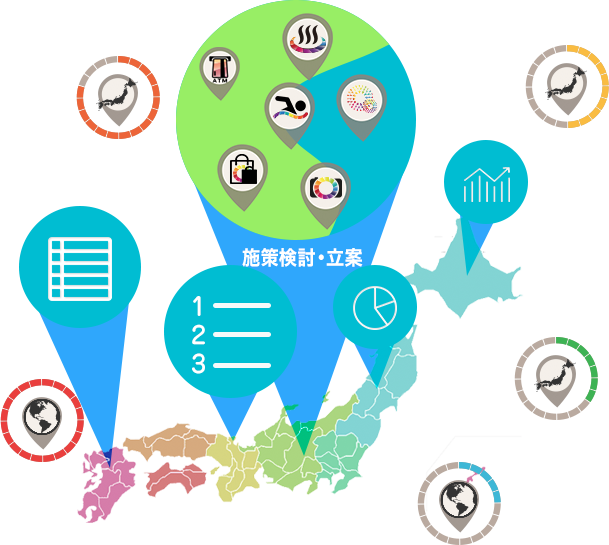 It is a platform for supplying the tourism-related data needed by local governments, tourist associations, destination marketing organizations (DMOs), and companies for such purposes as regional revitalization and raising the productivity of service providers; the data focuses on accommodations.

Various types of big data that had previously not been seen or supplied in a unified way have been collated here by area for distribution.

Use of the data and customization by the user to match target segments can help to clarify targets or policies.

Utilizing cross tabulation and analyses of many kinds of data can lead to effective policy drafting and action that leads to regional revitalization.


Use of the Japan Voyage Navigator requires user to agree to the Terms of Use and the Privacy Policy, both written in Japanese.
Sign-up and Login page and terms of membership are displayed in Japanese only